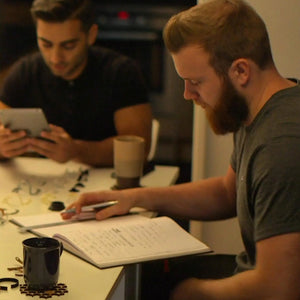 Our Why
BU began in 2013 by London based friends, Armine and Richard, with the simple belief that the things that surround us everyday should be beautiful and functional while helping us live a happy and healthy lifestyle.
Mindful Consumption
This is about buying products with purpose. An antidote to wasteful over consumption, mindful consumption addresses our sustainability outlook. While our products are eco friendly, the most sustainable products are those that are used and cherished every day. It's not about buying more because we don't have to feel guilty anymore, it's about changing our mindset to being more intentional with what we let into our lives and our homes.
Our goal with every product is to create a moment of intentionality, pause, and authentic delight. These are meaningful, impactful experiences. In this light, our products aren't the features we're developing, it's the experiences they can create.